Glasses with a touch of Brabant help top athletes to records and medals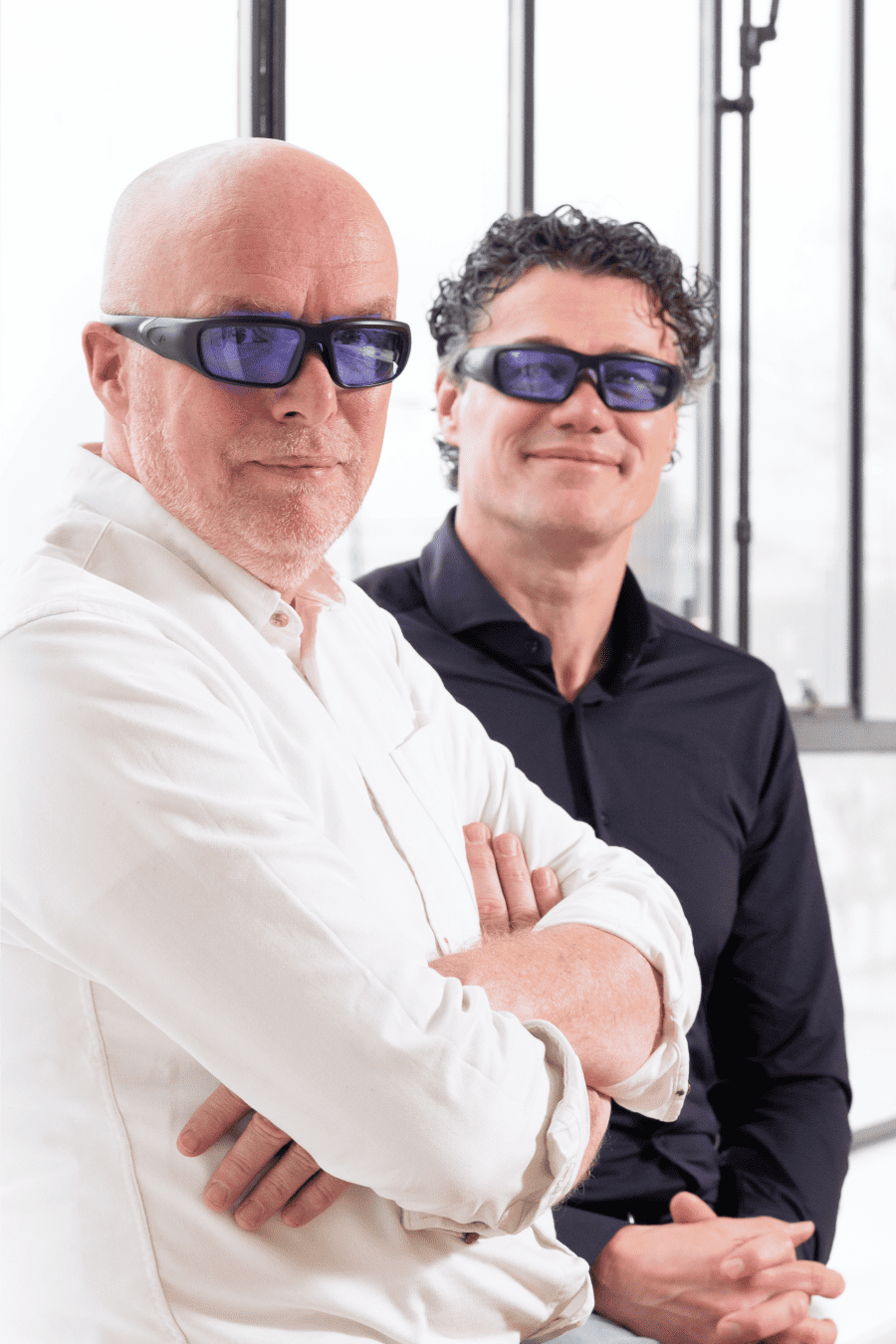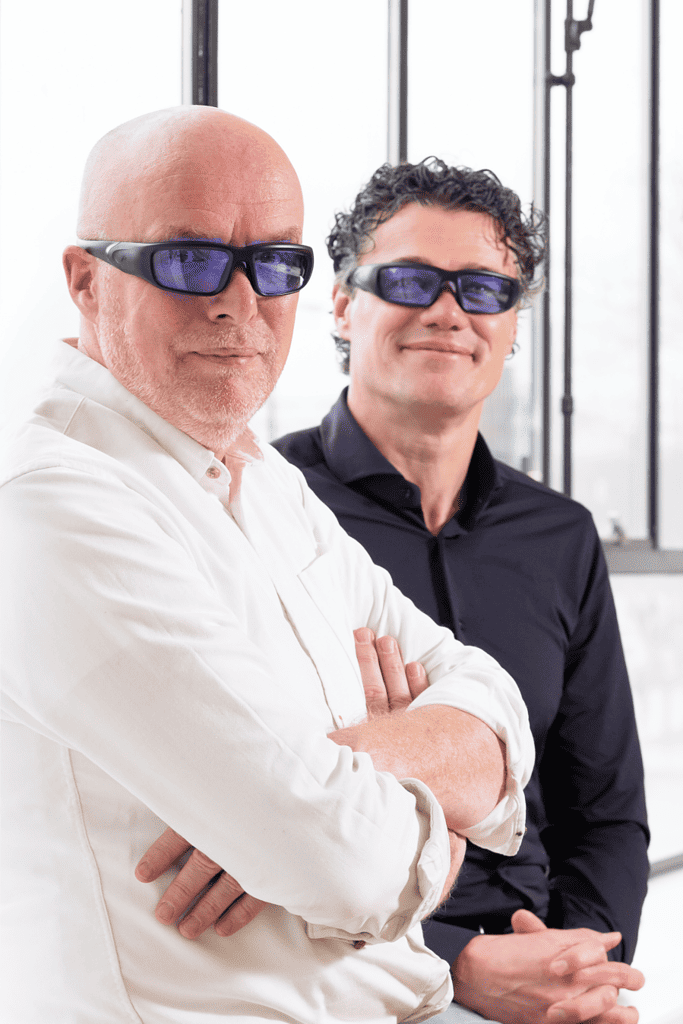 In the world of top sport, the smallest details make all the difference. That is why the majority of the Dutch team walked around with light glasses during the Olympic Winter Games in Beijing. And those glasses have a touch of Brabant, a province in the south of the Netherlands..
Anyone who has ever flown to the other side of the world knows the feeling of jet lag. Dead awake at 4pm, wide awake at 3am. While ordinary mortals take (and have) a few days while traveling to get used to it, things are handled differently in top sport. After all, you have to perform at the highest level. This is difficult with jet lag, which can last up to 14 days. So don't be surprised if many top athletes occasionally walk around as a kind of sporty Bono during the biggest sporting events. With so-called light glasses, with which jet lags are prevented and the physiological peak performance can be shifted. All this thanks to Brabander Toine Schoutens, who as a 'light doctor' and researcher focuses on, among other things, adjusting the sleep-wake rhythm. After all, everyone knows: if you sleep well, you perform better, you are more alert and you feel fitter. And in top sport, the world of marginal differences, the can make the difference between a medal or a fourth place. Or as legendary athlete Jesse Owens once said, "It's the extra effort that separates the winner from the runner-up in the end." If you ensure that your body is already accustomed to the time zone upon arrival, you can quickly return to your normal training schedule
Beijing 2008
The sports ball started rolling for Schoutens in 2007. He – a devoted sports fanatic – was approached after several publications by Marcel Wouda and Jacco Verhaeren of the Dutch swimming team. During the Beijing Olympic Games (2008, ed.), many swimming finals took place in the morning. That was something unique, normally they always swim finals a lot later in the day. There were also a lot of jet lags ahead. The Dutch swimming team wanted to ensure that the athletes would suffer as little as possible from this." Schoutens therefore went on a training camp, interviewed about twenty swimmers and examined their sleeping patterns, among other things.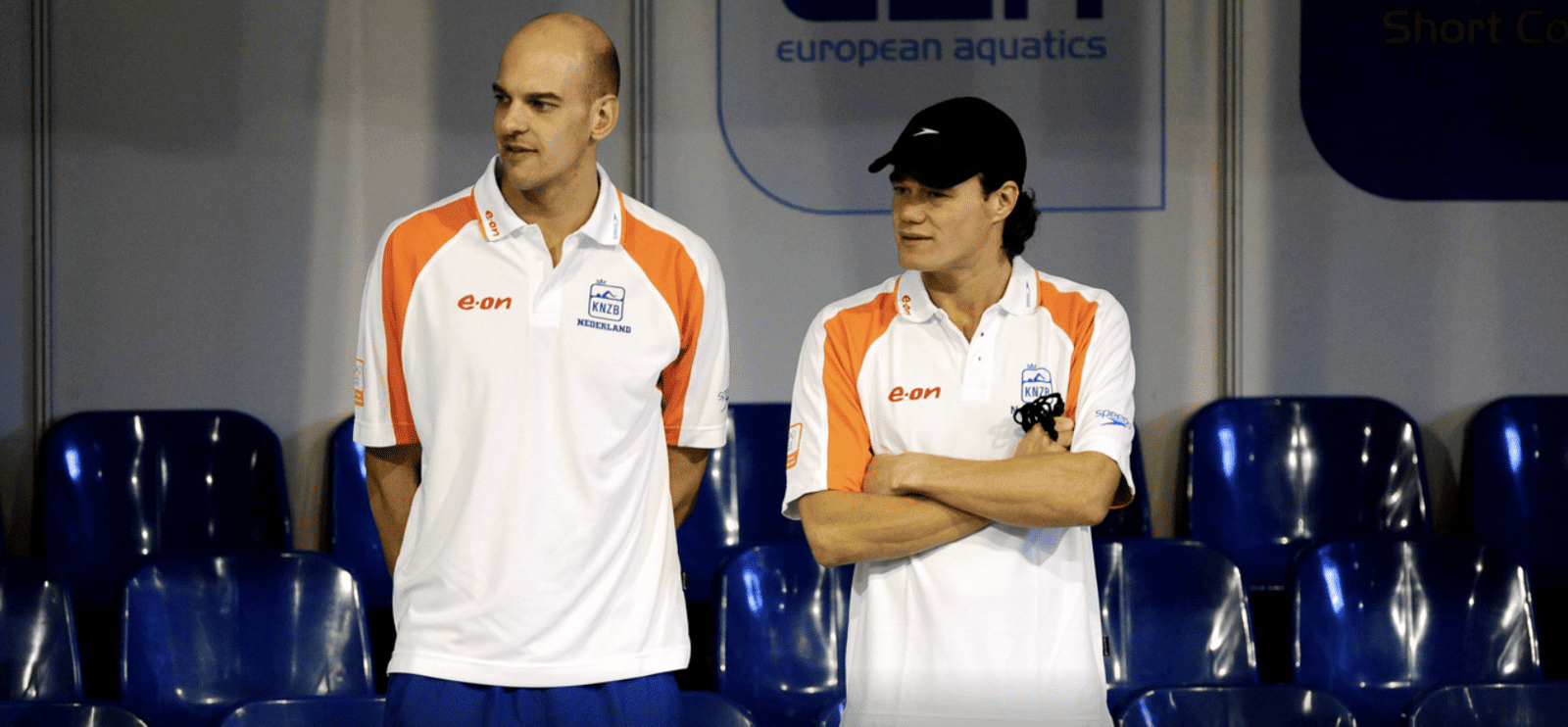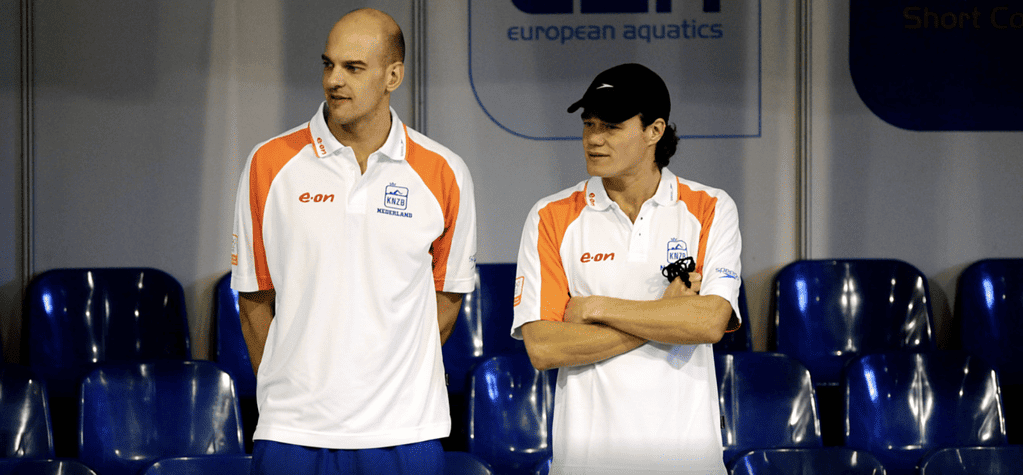 The ultimate goal: to try to shift the physiological peak performance to the moment of the competition, so that they would perform better in the morning if they really had to. A shift from the daily routine. ,,The best example then was Maarten van der Weijden, who swam a race at 10:00 AM. We changed his rhythm in such a way that his peak performance moment (the moment in a day when you perform best, ed.) was a lot earlier in the day than usual."
Promosing
Suffering from jet lag or not yet used to a different time zone, after all, makes a difference to sports performance. Research by the University of Groningen has shown that the best swimming performance is achieved in the afternoon. It is noticeably slower in the morning. The difference can be up to almost four tenths of a second.
According to Jacco Verhaeren, thanks to the method, which is called chrono coaching, you can also save a lot of time: ,,The rule of thumb in sport is: for every hour of time difference, you have to get used to it for a day. If you ensure that your body is already accustomed to the time zone upon arrival, you can quickly return to your normal training schedule. That is of course a huge difference with if you don't do anything about it, then you have to get used to the time zone for days."
Jamaica, the United States and Jumbo-Visma
The method with the light glasses, which also consists of guidance, time-adjusted nutrition and schedules, was successful. Using the blue light from the glasses for half an hour will give you more energy. The orange glasses actually block daylight and make it easier for you to fall asleep.
More than a thousand athletes from more than fifteen countries now use it. From Belgian cyclists to Swiss swimmers and from the team around Rana Reider (the former coach of Dafne Schippers) to athletic superpowers such as Jamaica and the United States. Dutch teams such as Jumbo-Visma and Reggeborgh also work with the light glasses. Schoutens looks honored: "It all sounds almost too good to be true."
The "Brabander" thinks that perhaps three quarters of the Dutch Olympians used the glasses – equipped with light therapy – during the last Winter Games. "There were some nice Instagram videos from Suzanne Schulting, among others, who wore the light glasses. It's really nice to see it being used."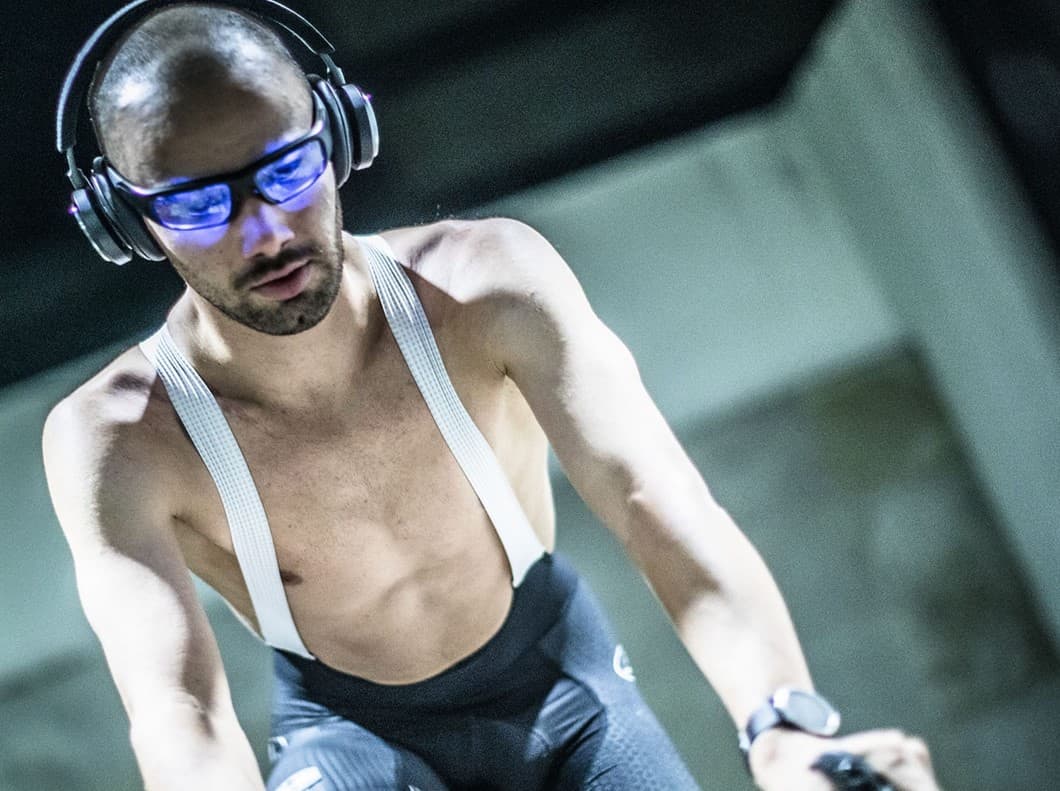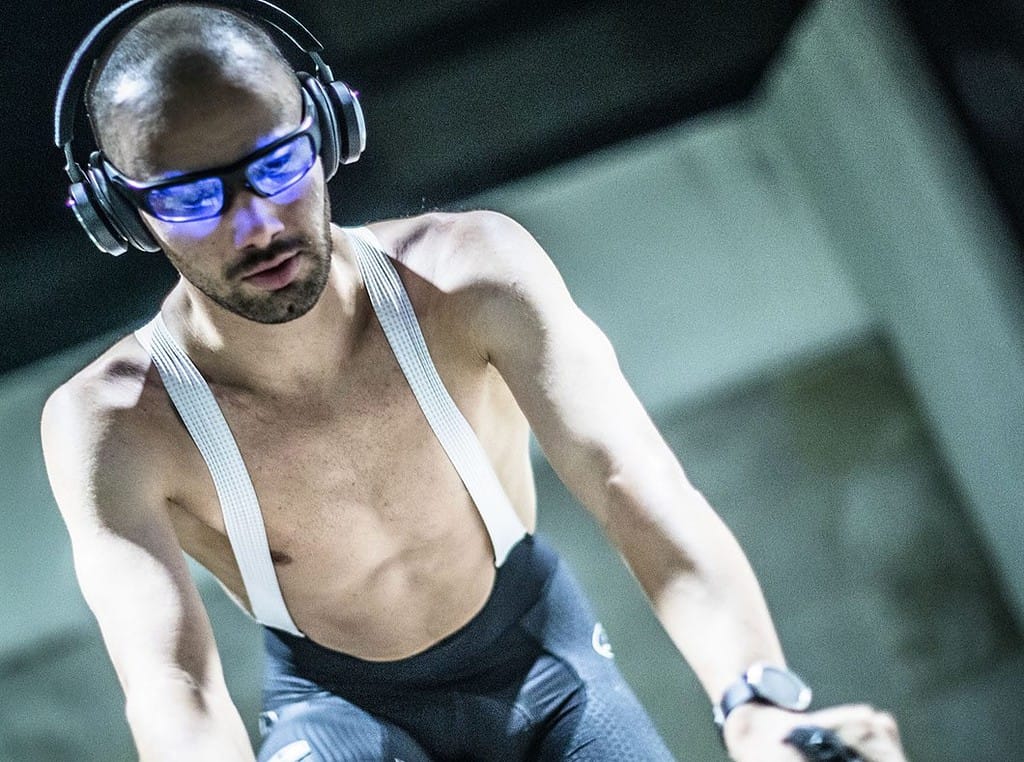 Someone who proved that you can achieve world performances with the help of the light glasses is Victor Campenaerts. The Belgian cyclist improved the world hour record in 2019 and was emphatically accompanied by Schoutens in the run-up to that attempt.
,,The record was broken at an altitude of 1900 meters in Mexico, in a large cycling hall with a slightly translucent roof. In the end, it was calculated that the race could best be held at 11 a.m., due to the temperature and air resistance. Only, his peak moment was in the afternoon. That's why, two weeks before the race, we moved forward step by step his entire rhythm by five hours. The whole team eventually got up at 3am and went to bed at 7 or 8pm every night. Victor told afterwards that it has helped him enormously, because he noticed that he could make maximum effort. Those are the beautiful projects."
According to Verhaeren, it is difficult to say exactly how much effect the glasses and chrono coaching have on sports performance. ,,I always say: you don't get in shape by just putting on glasses. If only that were so. But, if you are in top form, then thanks to chrono coaching you can also show that top form in a different time zone."
Schoutens: ,,It is all about the sum of the details in top sport. If it's all right, you'll be able to deliver the best performance. If you have jet lag in your knees, you simply cannot deliver the best performance. That's just not possible. Your biological clock then dictates to you that you should go to bed, instead of taking part in a final."
If it is up to the duo, the glasses will also be used on a large scale in other sectors. This is already happening in healthcare, the police and the defense sector, among others. Chrono coaching is being used in more than 35 hospitals and other healthcare facilities to shift and improve the sleep of doctors and nurses. DJ Giel Beelen was assisted by Schoutens in 2014 during his successful record attempt to make non-stop radio. ,,We try to translate the knowledge that we gain in sport for ordinary mortals," said Schoutens.
Discipline
Although, according to the researcher, that is not so easy. "Discipline is very important. Suppose you want to shift your rhythm, but have a party somewhere in the evening. If you decide to go to the party, then you are not well prepared. That one day ensures that the rhythm is no longer optimal. Elite athletes do everything they can to get better and be their very best when they have to perform. They receive the very best guidance. For example, for healthcare workers, things are a bit different."
Of course, Schoutens also has dreams in sports. ,,I would like to work with an athlete like Max Verstappen, because he will probably also suffer from jet lag, just like his crew. And those machines and devices he works with and that whole team around him, isn't that fantastic?"