The Lionesses' jetted off down under to Australia last week as they looked to get settled into the climate and huge shift in time difference before then kicking off their World Cup campaign on July 22nd against Haiti.
While a lot of people can struggle with jetlag when flying abroad and going to different corners of the world, most people normally do okay with hotspots such as Spain, Greece, Portugal and Italy not differing too much from the United Kingdom's time.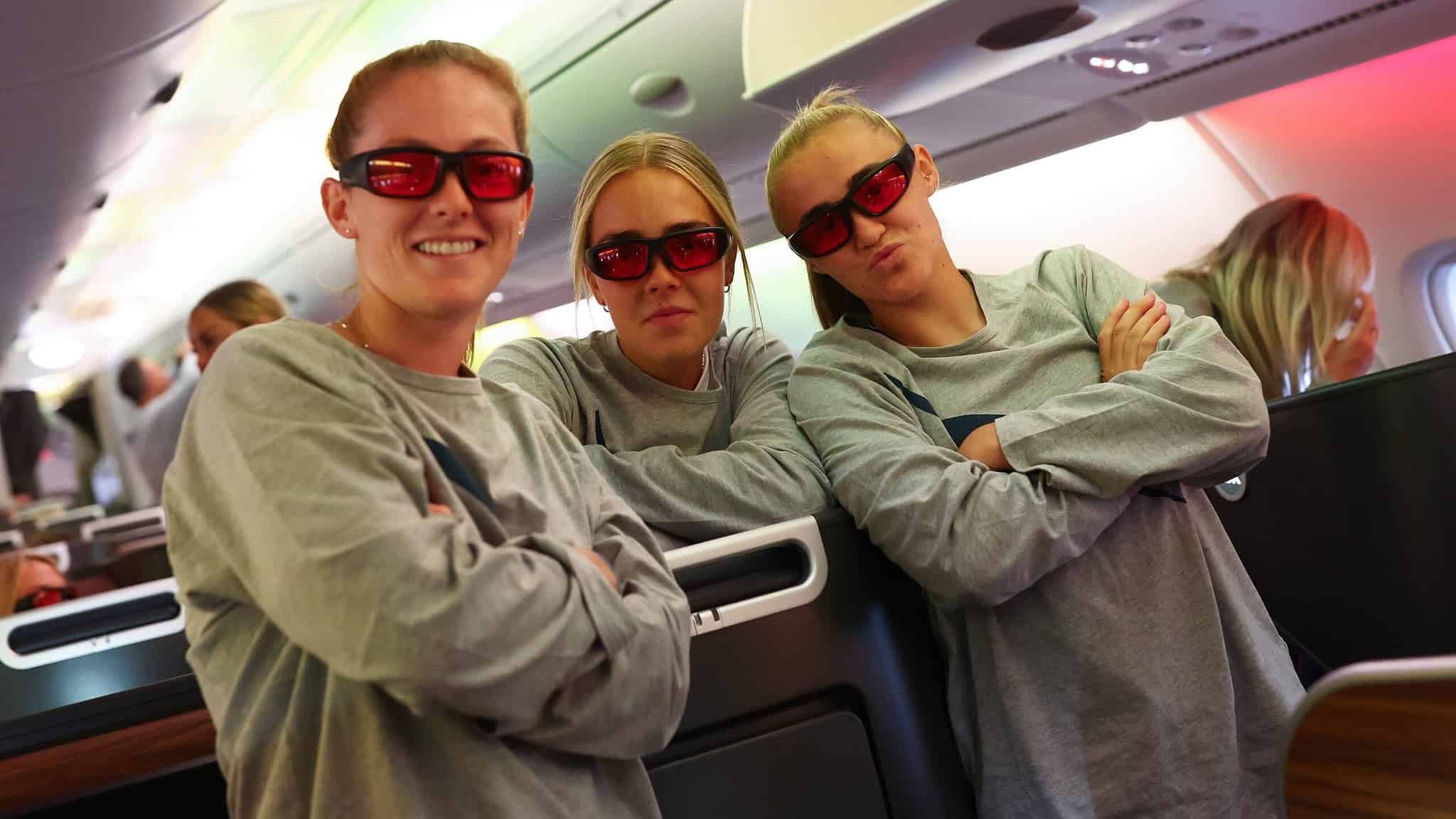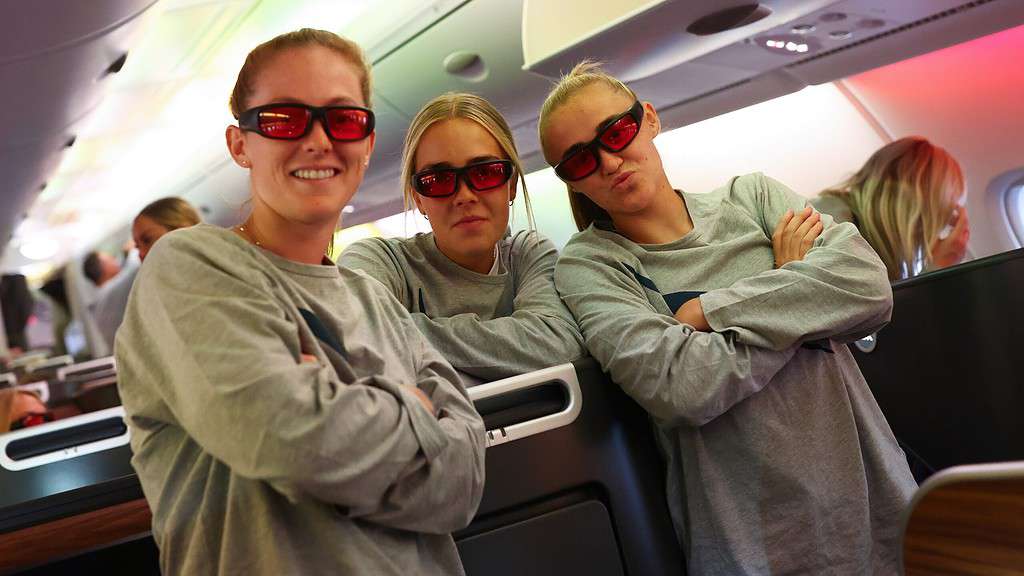 However, when people go further afield to places such as the Middle East, America or Australia, this can be something that takes people a day or two to get used to both going and returning from their trips abroad.

In response to the previous statement, we can confirm that the time difference from England to Australia can cause a jet lag of 10 days if you do nothing about it. 
England leading the way in anti-jet lag technology
With England looking to train pretty much every day in preparation for the World Cup which they will be entering as one of the favourites given their success in the European Championship on home soil last summer, jet lag wasn't really an option for Sarina Weigman's side.
That is why England decided to hand all of their players a pair of Chrono glasses, which are designed by Dutch-based company, Propeaq, who say their glasses ensure that the impact of jet lag is reduced and helps users sleep while travelling across the globe.
The technology is very unique as they have two types of lenses, a blue and a red shade, with the former said to help keep people awake as it attempts to create an effect of their being sunlight, meaning the body will think it's not night time and thus, not time to sleep just yet. 
Then, when they are changed for the red pair, these seemingly help the production of melatonin, which is what helps the body realise when it is time to sleep, meaning that coaches and physios could tell their players when to change the lenses to ensure their bodies were as in sync with the Australia time zone as possible.
England's Euro heroes seemingly bought into the technology as Manchester City's Ellie Roebuck, Barcelona's Keira Walsh, Bayern Munich's Georgia Stanway and Tottenham Hotpsur's Bethany England were all snapped wearing the new shades.
Lionesses taking no chances ahead of the World Cup
For these to work correctly, Propeaq has urged users to pair their glasses with the app which allows them to enter their current timezone and flight times so they will then get alerts as to when they should be changing the lenses to try and sleep.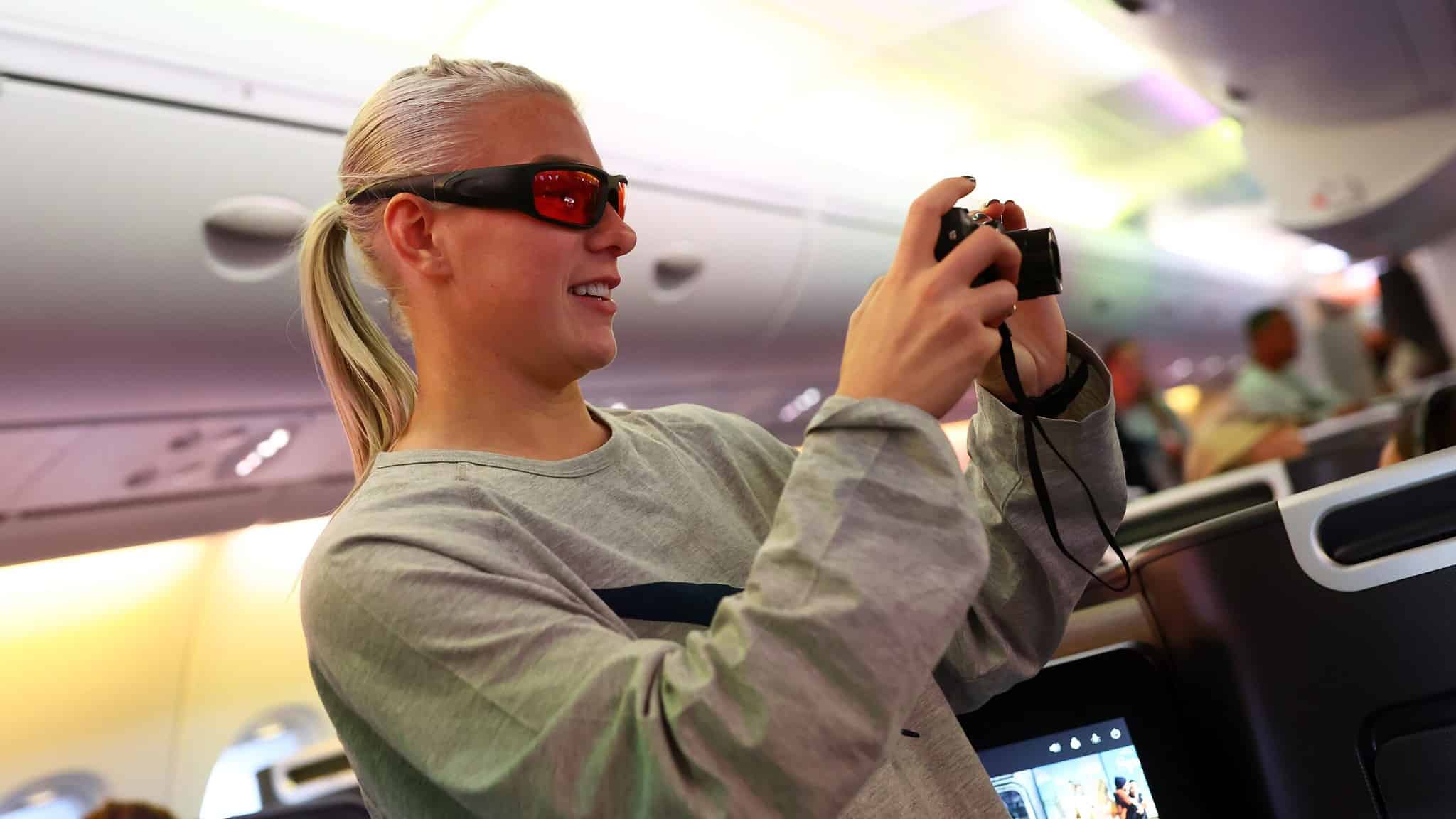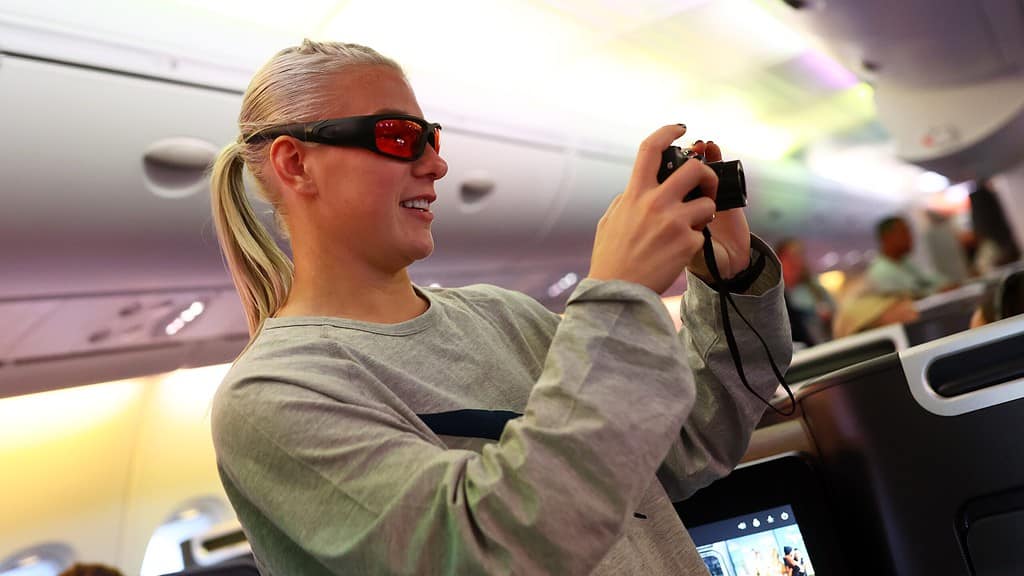 Source: https://euroweeklynews.com/2023/07/10/england-world-cup-australia-man-city-technology-news/