The Good Light Group is a non-profit organization that operates worldwide. The main goal of the Good Light Group is to stimulate the use of Good Light indoors. This goal is achieved by communicating the benefits of Good Light to people, by stimulating collaborations and by stimulating knowledge developments in the field of Good Light. Propeaq is one of the companies that the Good Light Group supports with expertise and activities.
Background
Modern humans evolved on a rotating planet under a natural light-dark cycle for more than 50,000 years. Only since the time of industrialization, some 250 years ago, people began to stay indoors more and more.
Most people currently spend more than 90% of their lives indoors. Indoor light levels are about 50x lower than normal outdoor light intensities and the spectral characteristics (colors) of electric light are completely different from natural light.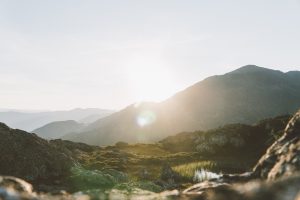 Current indoor lighting is in most cases sufficient to see, but is not suitable for the optimal functioning of the body and brain. This means that most people live about 90% of their lives in "biological darkness." More than 5 billion people live in "biological darkness" during the day, causing drowsiness during the day and difficulty sleeping at night. It can lead to mood disorders, concentration problems, learning and memory problems and a higher risk of mistakes, accidents and long-term health and wellness problems.
The solution to biological darkness is to use Good Light indoors. Good Light has similar beneficial effects to natural light and gives us new strength, energy, comfort and makes us see it. To have these effects, Good Light must be attractive, optimized, dynamic and personal.
What is Good Light?
The wrong light at the wrong time can lead to mood disorders, sleep problems, learning and memory problems, and long-term health problems. While this can be a problem for all people who live and work indoors, it is especially bad for people who already suffer from sleep and mood disorders, such as depression, or brain problems, such as dementia. It is estimated that about 13% of the world's population suffers from some sort of mental disorder. A simple improvement of the lighting environment can be beneficial for all of us, but for this group in particular.
Good indoor light is of high quality and comfortable on the eyes. High quality means that the lighting system gives good colors (display and preference), little glare, no transient light artifacts (flickering and stroboscopic effects), attractive contrast differences and distribution of light in the environment, no audible noise and safe.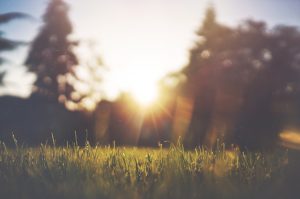 Good Indoor Light is stimulating during the day with an intensity that is at least 5x higher and relaxing in the evening with an intensity that is at least 5x lower than the current standard for vision. With age, from the age of 50, higher intensities are usually required to support visual and non-visual needs. Deviations from these guidelines are necessary for shift work or work in the evening / night or work at irregular times. Horizontal and vertical light levels should be suitable for both visual and non-visual effects.
Indoor Good Light can be customized by the user according to personal needs based on suggestions from the system. Individuals may differ in light appreciation with regard to intensities and preference for warm or cool white light. In addition, individuals differ in the phase of their sleep-wake rhythm, also called a different chronotype. This results in individual differences in the most optimal timing of the dynamic pattern of light, both in intensity and spectral characteristics. Personal control over the dynamics and spectral characteristics of light is highly valued by individuals.
Source: Good Light Group